Readily Accessible School Reporting
Quickly inform school resource officers, staff, and/or school administration of situations that may impact the safety and security of the school environment. School security tips can be submitted with contact information or remain completely anonymous.
Visitor Aware's Tip Line reporting includes automatic priority screening; finding keywords or phrases that indicate high-risk tips, and immediately issue SMS and email notifications.  This enables school security officers to address issues in seconds and perform a risk assessment.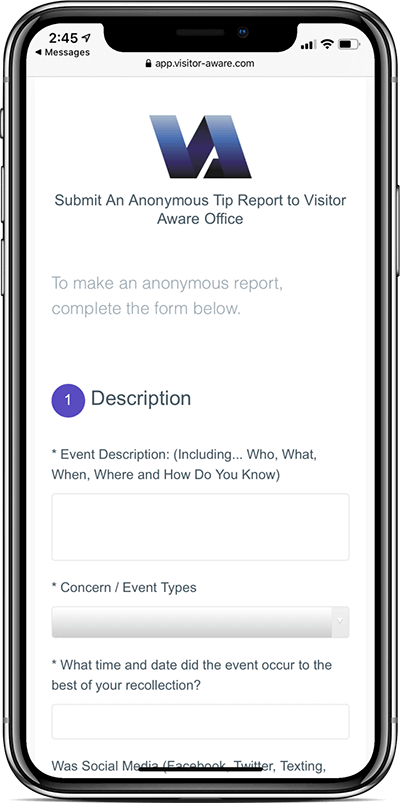 Anonymous Reporting System
Anonymous online reporting is available to all K-12 schools.
Visitor Aware's K-12 School Tip Line can be accessed through any desktop or mobile device and is designed specifically for school safety and security as a way for individuals to anonymously submit information that may directly impact a school's safety.
Our Anonymous Reporting System provides schools with a ready-to-use platform to enable students and adults to submit safety concerns before at-risk individuals hurt themselves or others.
This tip line feature is included at no additional cost to all Visitor Aware users.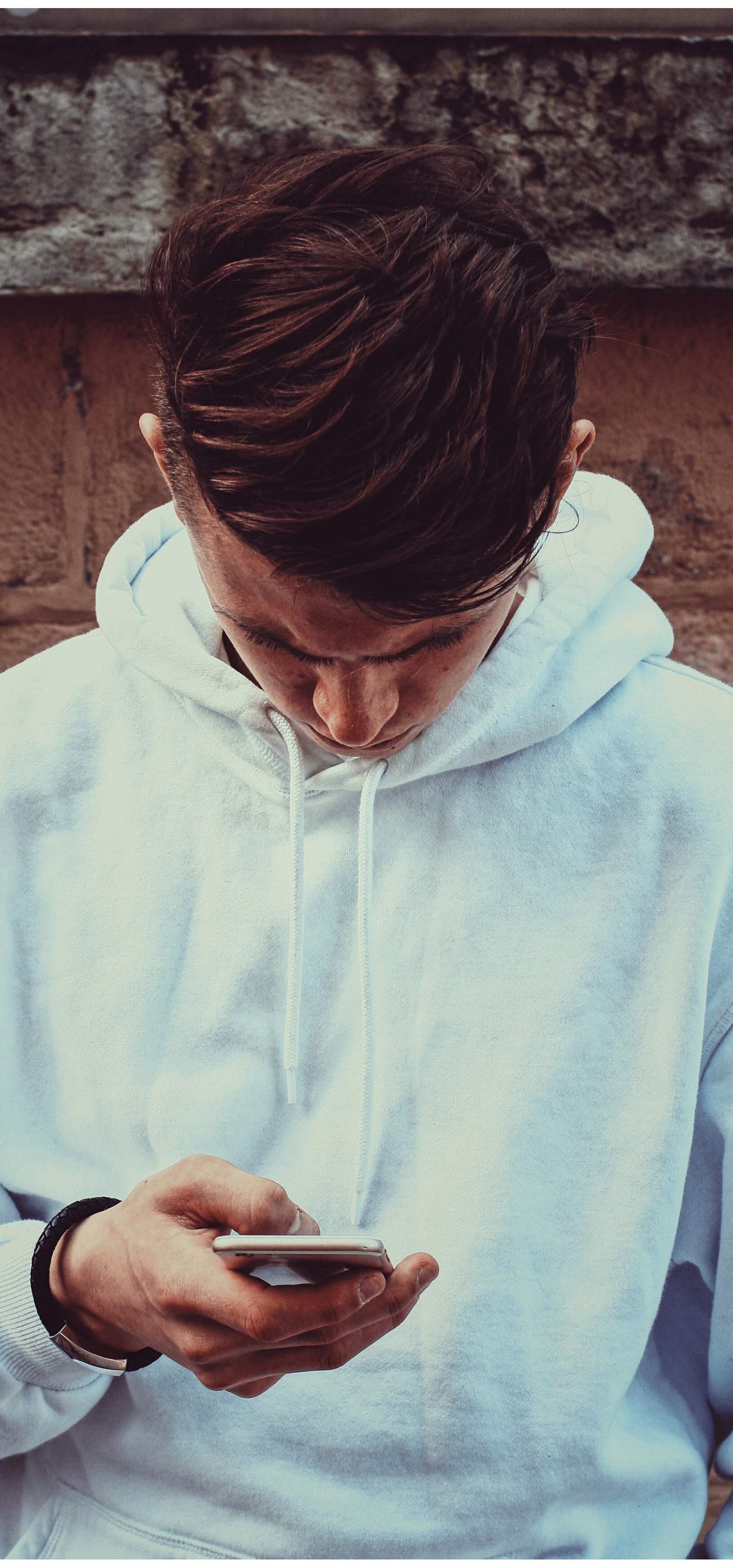 See Something, Say Something
By offering an anonymous K-12 school safety and security tip line option, individuals who witness an incident have the confidence to report the event by eliminating the fear of any potential backlash.
Tips can be submitted anonymously, or with optional contact information for behaviors or incidents such as:
Assault
Physical or Verbal Abuse
Bullying
Child Abuse
Depression
Drugs
Weapons
Self-harm
Sexual assault
And more
K-12 School Tip Line Features
Mobile Friendly
Visitor Aware's K-12 School Tip Line can be accessed through any mobile device allowing convenience and a readily available reporting option.
Wait no more! Immediately report an incident after witnessing it unfold.
Individuals can remain completely anonymous when submitting a detailed K-12 School Tip Line report.
Completely eliminate the fear of backlash by utilizing the anonymous submission option!
K-12 School Tip Line allows submissions to be as detailed as possible when recounting concerning incidents.
Eliminate the guess work! Anonymous submissions allow users to narrate all known details.
K-12 School Tip Line was created to compliment Visitor Aware's visitor & volunteer management software. By utilizing this feature, school safety and security personnel will stay informed of concerning incidents.
All Inclusive Subscription
One Visitor Aware subscription, all the perks
One Subscription
Register for a Visitor Aware account and receive Watchdog access for free!

Let us know how we can help!
P.O. Box 50634,
Mesa AZ 85208