Protect Your Campus
Drills, alerts, and emergency management are at your fingertips.
Visitor Aware Watchdog is a mobile application that enables faculty and staff to activate emergencies as they happen without additional hardware. Keep your school safe and up-to-date with real-time statuses, alerts, and location information. View the status of all emergencies and drills in one place so you know exactly where everyone is at all times. It's like having an entire safety team on call 24/7!
Watchdog is included at no additional cost to all Visitor Aware users.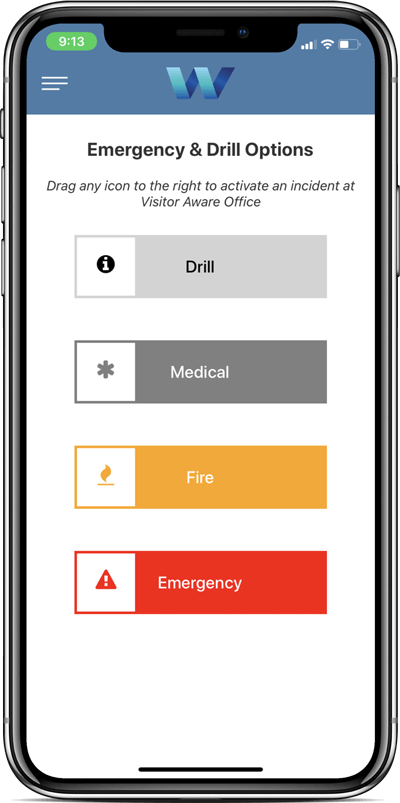 School Safety in Your Pocket
Notify school resource officers, staff, and other users of emergencies, fires, medical incidents, and drills with one swipe.  Push notifications for Watchdog users, automated phone calls, text messages, and email alerts are all included and sent in seconds, alerting everyone of the incident.
Real-time School Safety Reporting
Track the status and location of your faculty, staff, and visitors with immediate response reporting through both the mobile application, and the administration portal to let others know you're safe, or in need of assistance.  Users who receive automated emergency alerts by phone can even report their status by responding to the prompts on their phone.   Get an immediate, comprehensive, and reliable view of incidents as they unfold.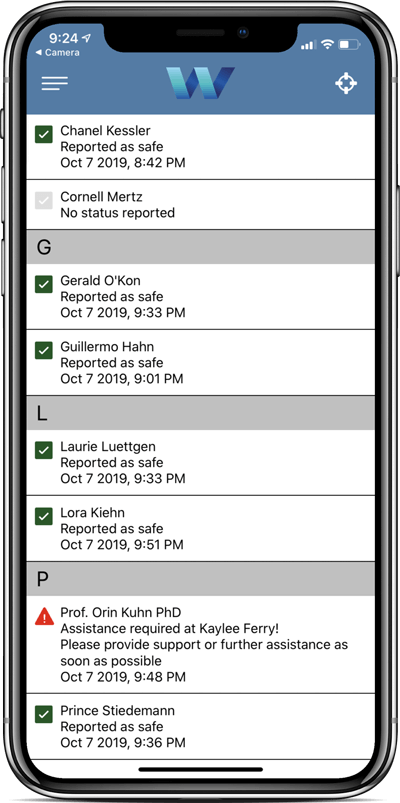 Watchdog School Emergency Management Features
Mobile Applications
Visitor Aware Watchdog is a separate all inclusive emergency and incident management application for Android and iOS
Don't waste time sifting through unwanted screens or features during an emergency
Faculty and staff will gain experience with Watchdog through routine drills, enabling better preparedness for school safety
Immediately notify all users of an active incident with push notifications, text messages, phone calls, emails, and dashboard alerts
Instantly alert users to enact security protocols through one action
Location Detection
Immediately know the location of an incident with precise location detection, and location reporting for status reports by users
Watchdog automatically notifies other users of where an alert was triggered, and the details of the incident
Watchdog helps automate the communication process during an active emergency
Let others know you're safe with one-click to report your status as safe, or in need of assistance, and view the status of your team in real-time
Well-being communications are critical in emergency situations, Watchdog automates this process
Watchdog was created to compliment Visitor Aware's visitor & volunteer management software. Both the Visitor Aware and Watchdog applications seamlessly communicate to account for all visitors while keeping individuals out of harms way.
All Inclusive Subscription
One Visitor Aware subscription, all the perks
One Subscription
Register for a Visitor Aware account and receive Watchdog access for free!

Let us know how we can help!
P.O. Box 50634,
Mesa AZ 85208